Address
745 Airport Rd, Panama City, FL 32405
Hours of Operation
Mon-Fri: 8AM - 10PM, Sat: 8AM - 5PM
Air Conditioning Service | Electrical Services | Security Services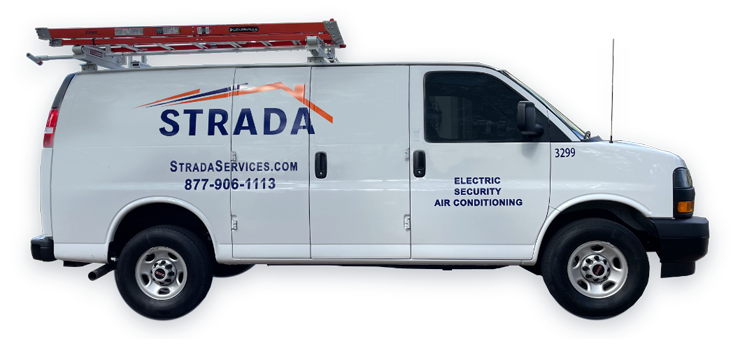 Air Conditioning Services in Panama City, Florida
Your air conditioning, heating, electrical and security systems help you enjoy a high quality of life in your Panama City, Florida, home. At Strada Air Conditioning, Heating, Electric & Security, we ensure each system performs as it should, keeping your family and friends comfortable and safe. Founded in 2003, we're a family-owned and -operated company that takes pride in completing every service we offer to the highest industry standards. We promise to communicate clearly, remain transparent and listen deeply to your concerns.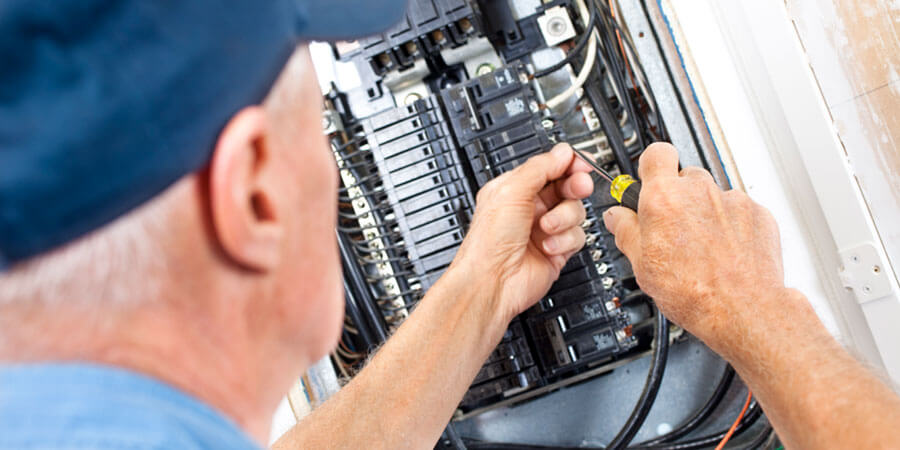 Trust One of the Best Air Conditioning Companies in Panama City, Florida
Strada Air Conditioning, Heating, Electric & Security has provided specialized service for decades. Our expert technicians can quickly repair and install air conditioners and work on other fixtures, including electric and security systems. We are Floridians' go-to company because of our:
Excellent customer service: We value each customer. Our quality work and responsive service ensure that every experience with us is the best.
Transparent communication: Our team is committed to honest feedback and transparent pricing. We keep you informed every step of the way.
24-hour emergency support: If you have an emergency, our team is there for you. We are on standby 24/7 to help you schedule your repairs.
Wide range of abilities: Why use a handful of companies when you only need one? We're a one-stop shop for your cooling, heating, electrical and security needs.
Specialist knowledge: We offer various services and are experts in each. Our technicians are certified and have years of industry experience.
2003
Strada Is Family-Owned And Operated Company
24/7
Emergency Services With No Charge For After Hours
10
Year Labor Warranty For Comprehensive Protection
Air Conditioning Repair Services Panama City Beach
Florida is known for its hot, humid months and subtropical climate. If your AC system breaks down, you'll need a rapid repair to restore comfort in your Panama City home. We offer maintenance plans and repairs for:
Heat pumps: These fixtures' durability and energy efficiency make them a popular cooling and heating option in Florida. If your system stops working as it should, we can replace, service and repair heat pumps.
Air conditioners: A centralized air conditioner maintains pleasant indoor temperatures throughout the year. Our technicians can replace uncomfortable hours following system breakdowns with a 26-point checklist for air conditioners and can repair and replace components.
Ductless mini-splits: Ductless ACs are excellent options for keeping specific zones of your home at the perfect temperature. If your system is loud, inefficient or has stopped working, our technicians are here to help.
Typical Air Conditioning Issues and Repairs
Our certified team can determine what's wrong with your AC. Common repairs we perform include:
Refrigerant leaks: Leaks cause your system to work less efficiently and mean higher energy consumption and bills. Our technicians can complete refrigerant recharges and fix any leaks.
Capacitor problems: A typical AC operation problem is a capacitor issue, which usually means your system stops. We can diagnose and address the issue to get your system running again.
Air filter issues: A clogged unit uses more energy to operate, and a clean filter helps your components work as they should. Our team cleans and replaces filters, helping your AC work optimally.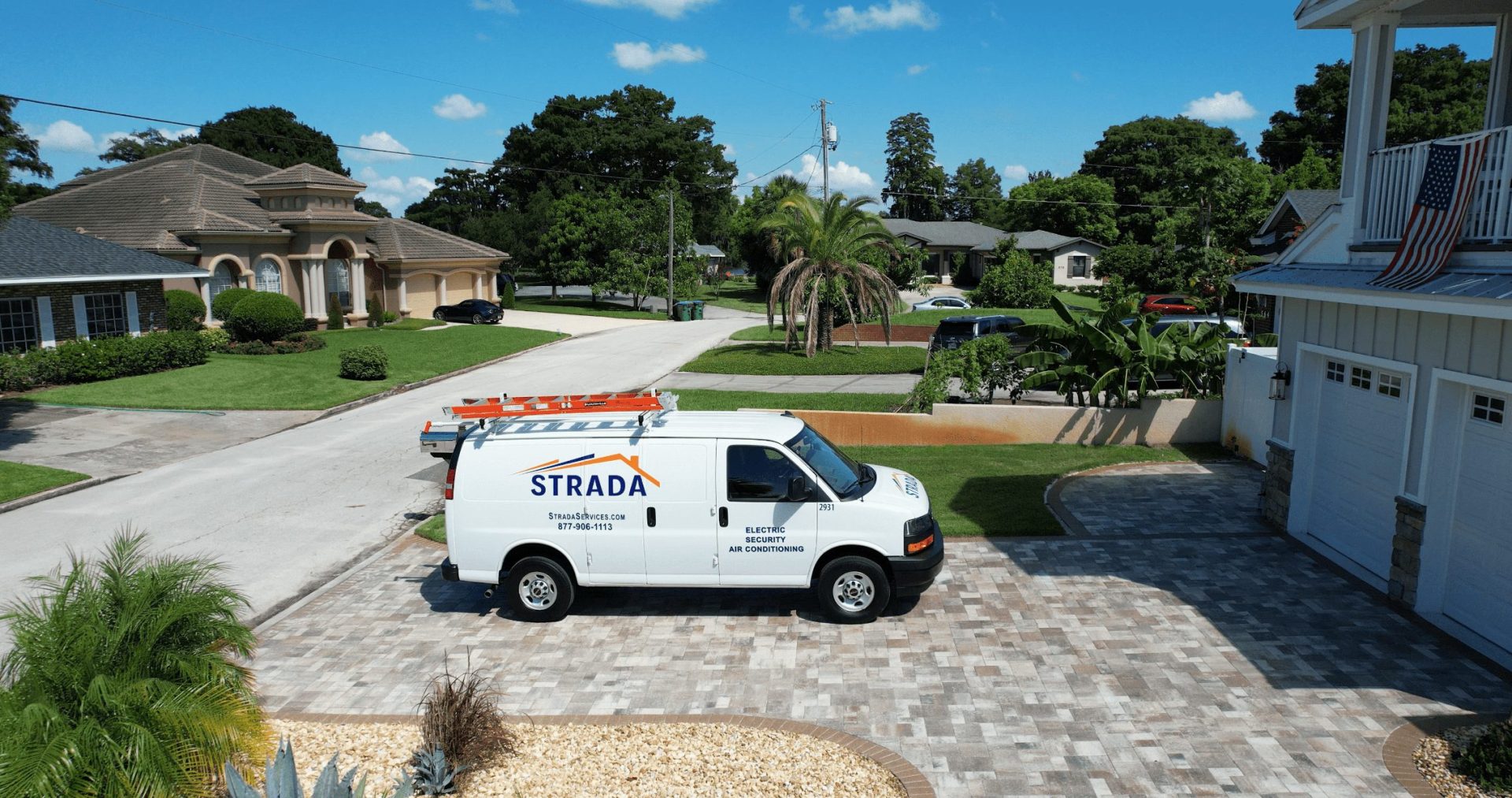 AC Installations in Panama City, FL
You depend on your home's air conditioner to deliver cold air around the clock during the hottest months of the year. If your system cannot meet your current demands, causing unexpected, high utility bills or is aged, you should consider installing a new AC.
Our team meets with you to discuss your needs and evaluate your home to help you find the AC system that is best suited to your needs. Depending on our comprehensive assessment, we may recommend adding a ductless mini-split to support your current system so that you can enjoy air conditioning without adding to your ductwork. Our expert technicians may also recommend a heat pump or AC system.
We exclusively use reputable brands when installing new ACs, so you can have peace of mind knowing that your system is expertly installed and of the highest quality.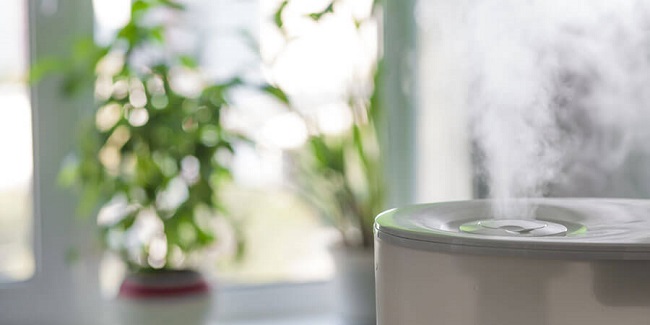 Indoor Air Quality Services in Panama City
Breathing clean air inside your home is easy when you invest in our indoor air quality systems and services. We carry and install solutions like air purifiers, dehumidifiers, UV lamps and more. Our IAQ solutions will help you avoid illness, breathe easier and sleep better.
Electrical Repairs and Installations in Panama City
Your electrical system powers your home's appliances, providing convenience and comfort. Losing power or having your electrical system fail is difficult and compromises your home's operations. Entrust the Strada Air Conditioning, Heating, Electric & Security team to complete your electrical inspection, repair or installation. We'll ensure your electrical system is safe and you have minimum downtime.
Schedule Air Conditioning Maintenance for Your Panama City Home
Contact Strada Air Conditioning, Heating, Electric & Security to schedule a service for your air conditioning, heating, electrical or security system in Panama City or a surrounding area. We're here to help keep your Florida home feeling comfortable and safe.