Get Air Filters Delivered to Your Home
We've partnered with Air Filters Delivered to help you get quality air filters delivered right to your home. Check out the link below to order your filters.
Expert Cooling, Heating, Electrical and Security Services
HVAC
Electrical
Security
Plumbing
Initial Electrical Wiring Upgrade / Replace Wiring
Key component of early construction on entire homes / New system requires updated wiring and replace wiring in older homes
Air Conditioning Install
Install HVAC systems and duct work throughout new homes
Electrical Panels / Sub Panels
Key component of early construction on entire homes
Plumbing Repair
We'll assess your plumbing system and determine the work necessary to repair it
UV lighting
UV lighting is to protect against viruses, bacteria, mold, and other airborne harmful microorganisms as they pass through your HVAC system
Generator Install & Repair
Installation and maintenance of residential back up generators
Light Systems
Customized light installations to full-scale lighting renovations
Smart Homes
"Smart" systems for home security and temperature control
Security System
Installation and integration of technology, entertainment and security
HVAC Maintenance
Keep your unit in good condition to maintain cooler temperatures
Electric Vehicle Charging
"Smart" systems for electric vehicle charging and monitoring
Plumbing Services
Plumbing services including repair, water heater maintenance and installation, drain cleaning and more
Expert Heating, Electrical and Security Services, Furnace Repair & Installation Services
Why hire three companies when you can hire one to complete all your HVAC, electric and security services? Founded in 2003, Strada Electric, Security & Air Conditioning is your one-stop-shop for all your home comfort needs. Whether you need an air conditioner installation, an electrical repair or a security system consultation, rest assured we're here to provide you with the best customer service experience possible. We're happy to serve homeowners in Daphne, AL, Biloxi, MS, and many cities and communities in Florida.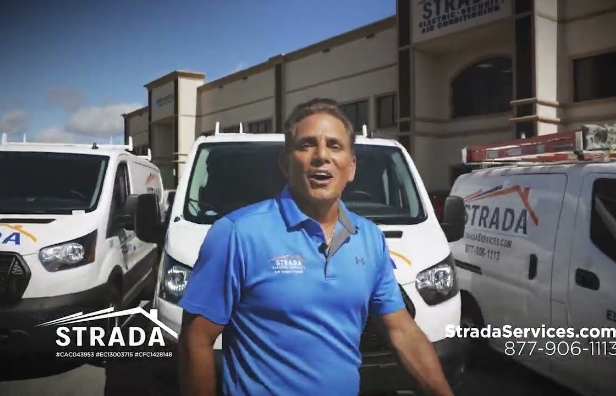 Choose Strada Air Conditioning, Electric, Security, & Plumbing
Hiring a contractor to complete your security, electric or HVAC service requires trust. We want you to feel confident when you choose Strada Electric, Security & Air Conditioning for the job. Here's why home and business owners put their faith in our team:
Provide 24/7 Emergency Phone Support.
Promise Peace Of Mind With Responsive Customer Service.
Offer An Extended 10-year Labor Warranty For Comprehensive Protection.
Our Core Values Include Commitment, Accountability And Honesty.
Provide The Very Best Systems And Services Found In The Industry.
Perform Our Jobs With The Highest Level Of Experience And Knowledge.
Communicate Clearly And Listen Deeply To The Needs Of Our Customers.
Empower Our Employees To Do Their Best So That You Get Their Best.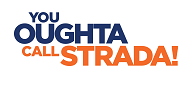 833-539-7800
2003
Family-owned And Operated Company Since 2003.
24/7
Core Values
Our Core Values Include Commitment, Accountability And Honesty.
We have used Strada Electric for all our electrical needs. Their electrician Pedro is absolutely great to work with and has already installed several lights throughout our home. Recently we added a Mini Split A/C in our garage & Pedro also did the electrical portion of the install as well as another Strada Team of gentlemen that came out and installed the air conditioner. The Strada Team for the Air Conditioning install were extremely professional and great to work. This installation was worth every penny does not make a sound and the electricity it uses is equivalent to what a fan uses. This install is an absolute game changer to the garage! We are very grateful to Strada Electric!! Thank Kenneth & Sally for organizing this install, this is a great Team!! Thank you all!! Maria & Allan
Maria Polanco
Al has done most of the repairs and enhancements since we moved here 2014. The latest was a wall outlet that sparked and was loose in the wall. Also had an aged outlet in laundry room that we weren't sure worked safely. Always pleasant, professional and thorough, Al has conquered our new ceiling fans, 30 amp RV monster outlet and exhaust fan/light in our bathrooms! We don't need to look elsewhere for any electrical work! Thank you!
Bryan Baxter
We had a great experience with everyone at Strada. They came over to do an estimate for AC in our warehouse. They completed the job faster than expected. They were all professional and a pleasure to work with. I will definitely use them again for my home and office.
Pat Petito
Everything installed perfectly and seamlessly by Luis Vazquez from Strada Services. We were able to schedule the installation appointment in advance of our closing which was helpful. Luis arrived exactly on time with a friendly smile and diligently spent hours installing monitoring keypads, smoke detector and doorbell. I got the full service. Luis was very patient, friendly, knowledgeable and professional. He explained all the features of the products installed and made sure we were all on board with the system. He even made sure we knew how to reach him if we had any issues in future. I highly recommend Strada Services for your security needs and ask for Luis to install it. He is great!!!
Emmie Lee
I started using Strada electric on my new home and the experience so far has been great. We had the security system installed today and the technician, Luis Vazquez, who came by the house was great! Very knowledgeable and patient while explaining how to use the system. I will definitively recommend the company. I would suggest to ask for Greg Fedorowicz and Luis Vazquez.
J C
Experience Peace of Mind with Strada Electric, Security & Air Conditioning
Our commitment to excellence not only reaches our communities, but nationwide. Our company will provide the BEST service to our valued customers, by empowering our employees to do their BEST in all they do, both professionally and personally.