Address
6001 S Orange Blossom Trl, Davenport, FL 32809
Hours of Operation
Open 24 Hours
Air Conditioning Service | Air Conditioning Replacement | Electrical Services | Security Services | Plumbing Services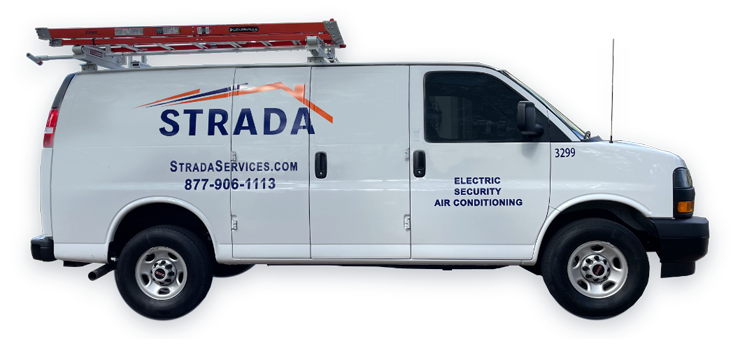 Air Conditioning Services in Davenport, Florida
If you own a home in Davenport, Florida or a surrounding area, and need air conditioning services, electrical repairs or security system installation, Strada Air Conditioning, Heating, Electric & Security is here to help. We specialize in home comfort and safety services, including air conditioner repairs and electrical upgrades. We're a family-owned and -operated business that has served customers since 2003. When you hire us, rest assured we perform our jobs with the highest level of experience and knowledge.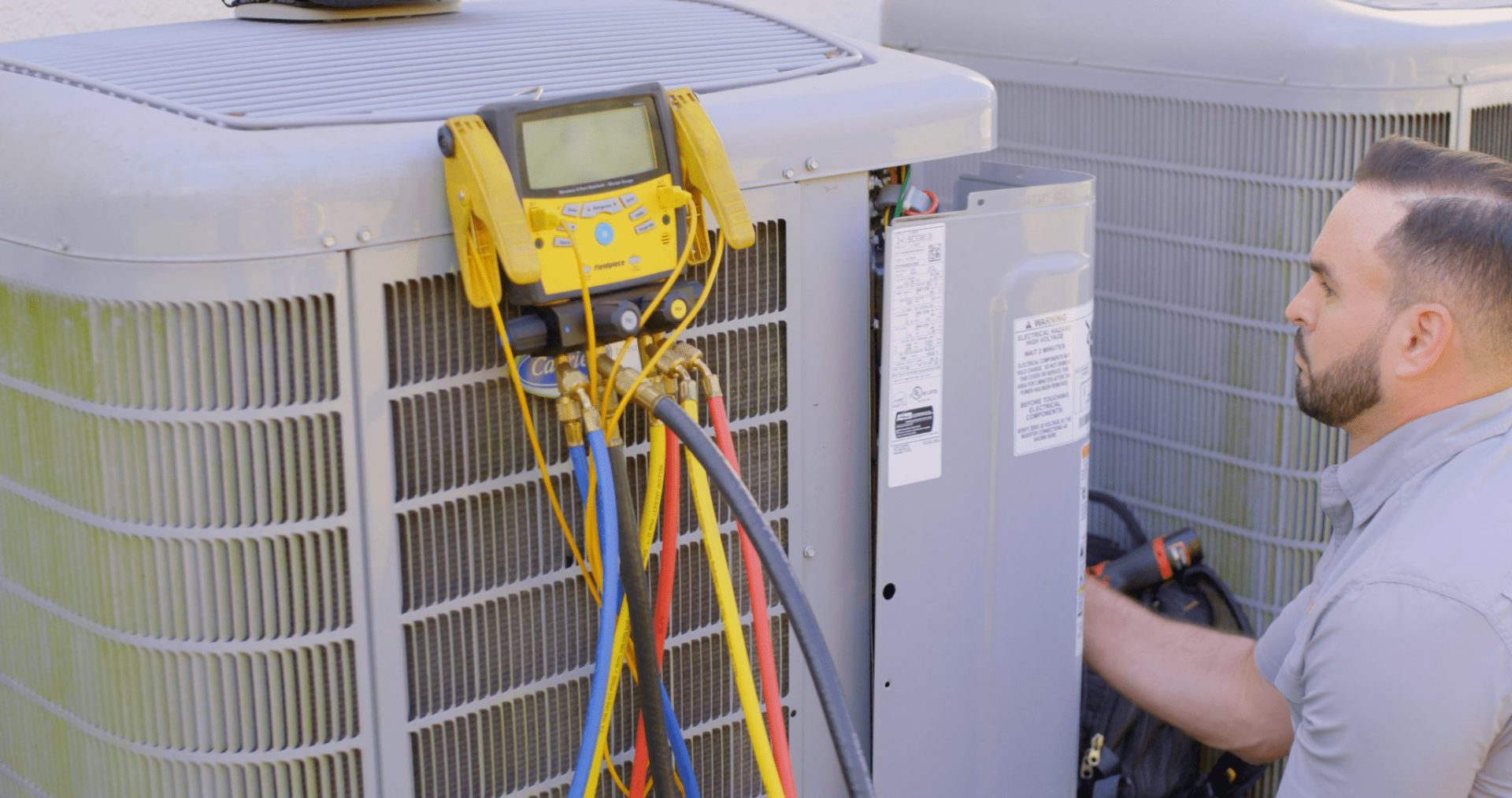 A Trusted Air Conditioning Company in Davenport
At Strada Air Conditioning, Heating, Electric & Security, we are the local, expert go-to shop for any repairs and maintenance your air conditioning, electrical and security systems need. We offer:
24/7 phone support: Our team is on standby around the clock to help you schedule emergency appointments.
Honest recommendations: We believe in transparent pricing and communication. Our team will recommend the best solution without pressure, ensuring you know all your options.
Customer-first approach: Our qualified and certified technicians always put our customers first. That means you get quality service and solutions with your best interests in mind.
Best prices: We offer the best prices on all new air conditioning units.
2003
Family-owned And Operated Company Since 2003.
24/7
Core Values
Our Core Values Include Commitment, Accountability And Honesty.
Air Conditioning Installations in Davenport, FL
Do you need a new air conditioner, heat pump or ductless mini-split installation in your home? Let the Strada Air Conditioning, Heating, Electric & Security team complete it to the highest standards. We'll ensure your system operates at peak efficiency. We offer extended 10-year labor warranties and maintenance packages for new installations.
AC Systems We Install
Our expert technicians will visit your home, perform a comprehensive inspection and give honest recommendations on what system will best work for your needs. Cooling installations we provide include:
Heat pumps: These systems are an ideal option for Florida, where temperatures hardly ever dip below freezing point. Durable and energy-efficient, heat pumps help cool your home during the hot and humid months and warm your home during brief cold spells. Our team expertly installs heat pumps.
Ductless air conditioners: If you recently added to your home during a remodel or have a large house, a ductless mini-split may be the perfect solution. Ductless ACs require no extension to your existing centralized systems and enable greater climate control in your home. Our qualified technicians typically install ductless mini–splits within hours.
Centralized air conditioning: Keeping your home comfortable throughout the year is essential to enhance your family's quality of life indoors. We install various AC systems from reputable manufacturers, ensuring you have top-notch solutions and ultimate climate control.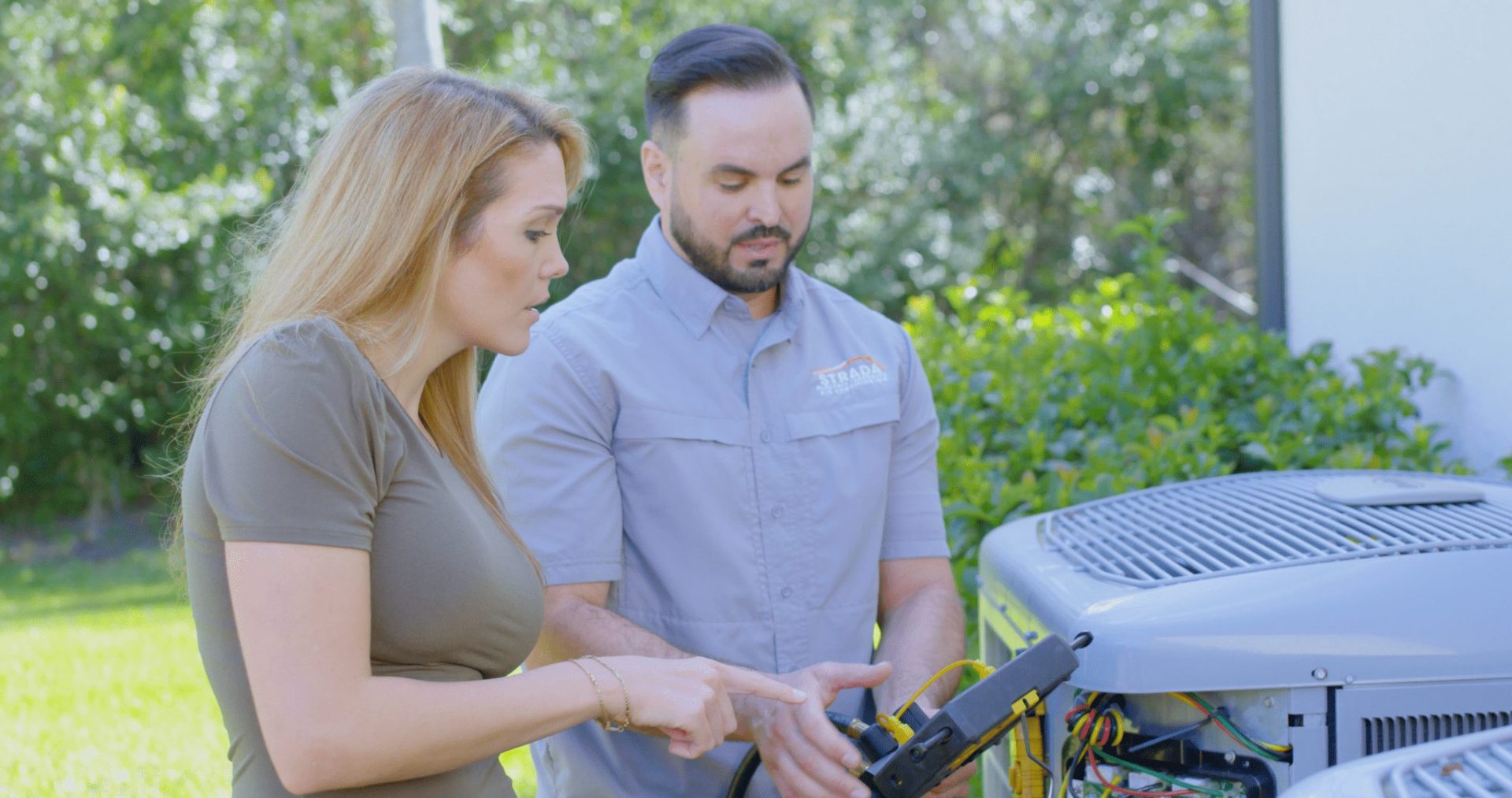 Air Conditioning Repairs and Maintenance in Davenport, FL
Don't let a failing air conditioner increase your cooling costs and damage other system parts. Schedule an emergency AC repair for your home right away. Strada Air Conditioning, Heating, Electric & Security is available around the clock to repair your broken air conditioning system. We'll remain transparent during the process.
We offer routine service and AC repairs throughout Davenport and the greater Florida region. Give us a call if your AC is:
Noisy: Your AC or heat pumps should operate quietly. If your system starts making unusual noises, like hissing, buzzing or rattling, contact us right away. We'll take a look at your unit and repair any worn or damaged components.
Blowing warm air: If your unit blows warm air when it should be cooling or cool air when it should be warming your home, reach out. Even if you notice reduced airflow, we can check your system and ensure it operates properly.
Causing high utility bills: Your AC or larger electrical system may cause a spike in electric bills. If you notice an unexplained, steady or sudden cost increase, contact us to determine whether your air conditioner is the issue.
Due for a service: Routine maintenance is vital to reduce long-term repair bills and prevent sudden and inconvenient outages. We offer various plans to ensure your system is checked and components repaired before they become more significant.
Smelly or musty: The air from your vents should not smell unpleasant. If the air has a dusty or distinct odor, contact us to clean your system and ensure everything works as it should.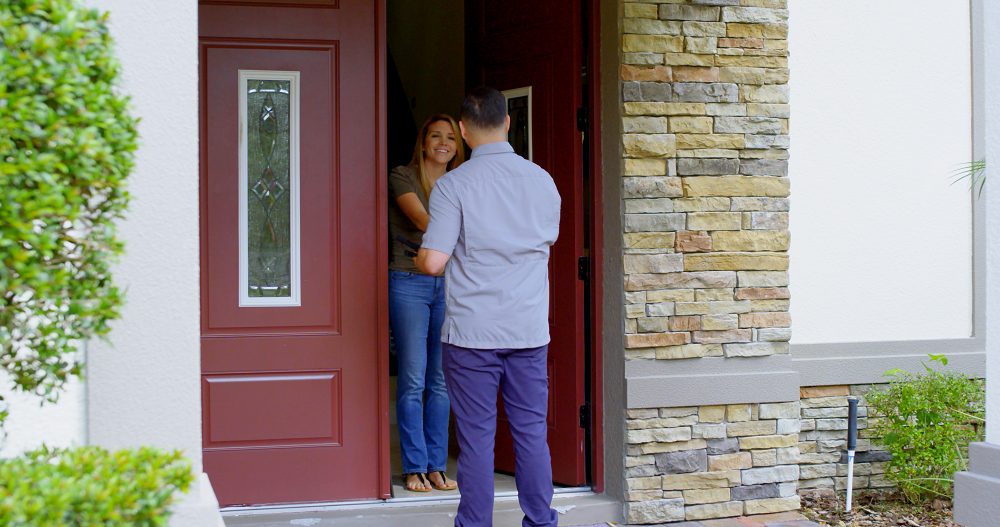 Electrical Installations, Repairs and Remodels in Davenport, FL
If you need electrical work done in your Davenport home, rest assured Strada Air Conditioning, Heating, Electric & Security provides quality electrical installation and repair services. We offer the very best systems and services found in the industry. You can count on us to keep your home powered with our backup generator installations.
Schedule an Air Conditioning Repair or Installation for Your Davenport Home
Contact Strada Air Conditioning, Heating, Electric & Security for fast and friendly help. Our team is standing by to complete your cooling, heating, electrical or security system installation or repair service.
Schedule a service with us today!