Address
10330 Chedoak Ct Suites 104-106, 11855 N Main St, Jacksonville, FL 32218
Hours of Operation
Open 24 hours
Air Conditioning Service | Air Conditioning Replacement | Electrical Services | Security Services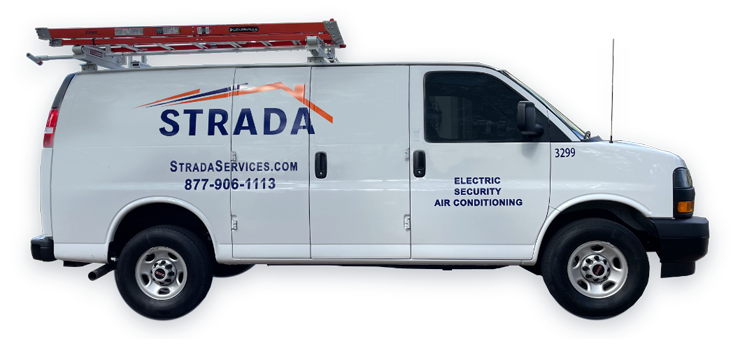 Air Conditioning Services in Jacksonville, Florida
Many homeowners in Jacksonville, Florida, know when they need air conditioning and electrical services, Strada Air Conditioning, Heating, Electric & Security is the way to go. That's because we perform our jobs with the highest level of experience and knowledge. Founded in 2003, we're a family-owned and operated company that believes in being honest, accountable and committed to making sure our customers always feel safe and comfortable.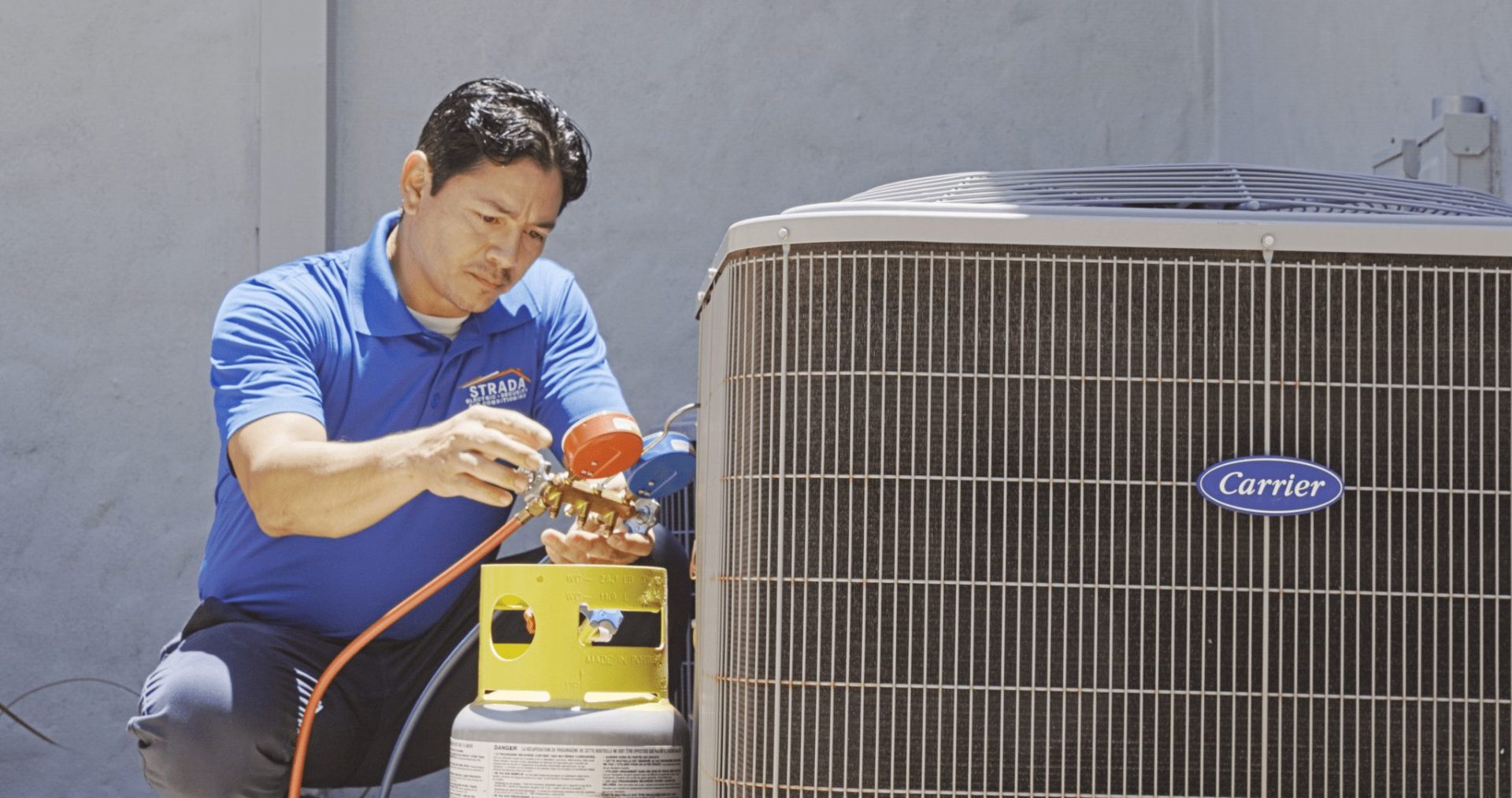 Trust One of the Jacksonville's Leading AC Companies
Customers choose our products and services because of our commitment to excellence, transparent communication and decades of experience. When you hire us, you benefit from our:
24/7 emergency phone support: Our team is available 24 hours a day to help you schedule your emergency repair.
Expert knowledge: We have the certifications and skills to assist you with AC installations, repairs and other electrical services.
Honest recommendations: One of our core values is honesty. We recommend the best service for your needs and won't pressure you to make unnecessary upgrades, installations or replacements.
Multi-service offering: Strada Air Conditioning, Heating, Electric & Security is your home comfort expert for cooling, heating, indoor air quality, electrical and security services. Why hire a handful of companies when you only need one?
2003
Family-owned And Operated Company Since 2003.
24/7
Core Values
Our Core Values Include Commitment, Accountability And Honesty.
Air Conditioner Repairs and Installation in Jacksonville, FL
Installing a new air conditioner in Jacksonville is more complicated than just removing your unit and installing a new system. We can offer you professional guidance to help you determine what type and size of AC system will work most efficiently on your property.
Strada Air Conditioning, Heating, Electric & Security complete high-quality air conditioner installations and AC repairs, ensuring you never have to worry about spending a summer day or night without effective cooling or heating. We also offer preventive air conditioner maintenance packages.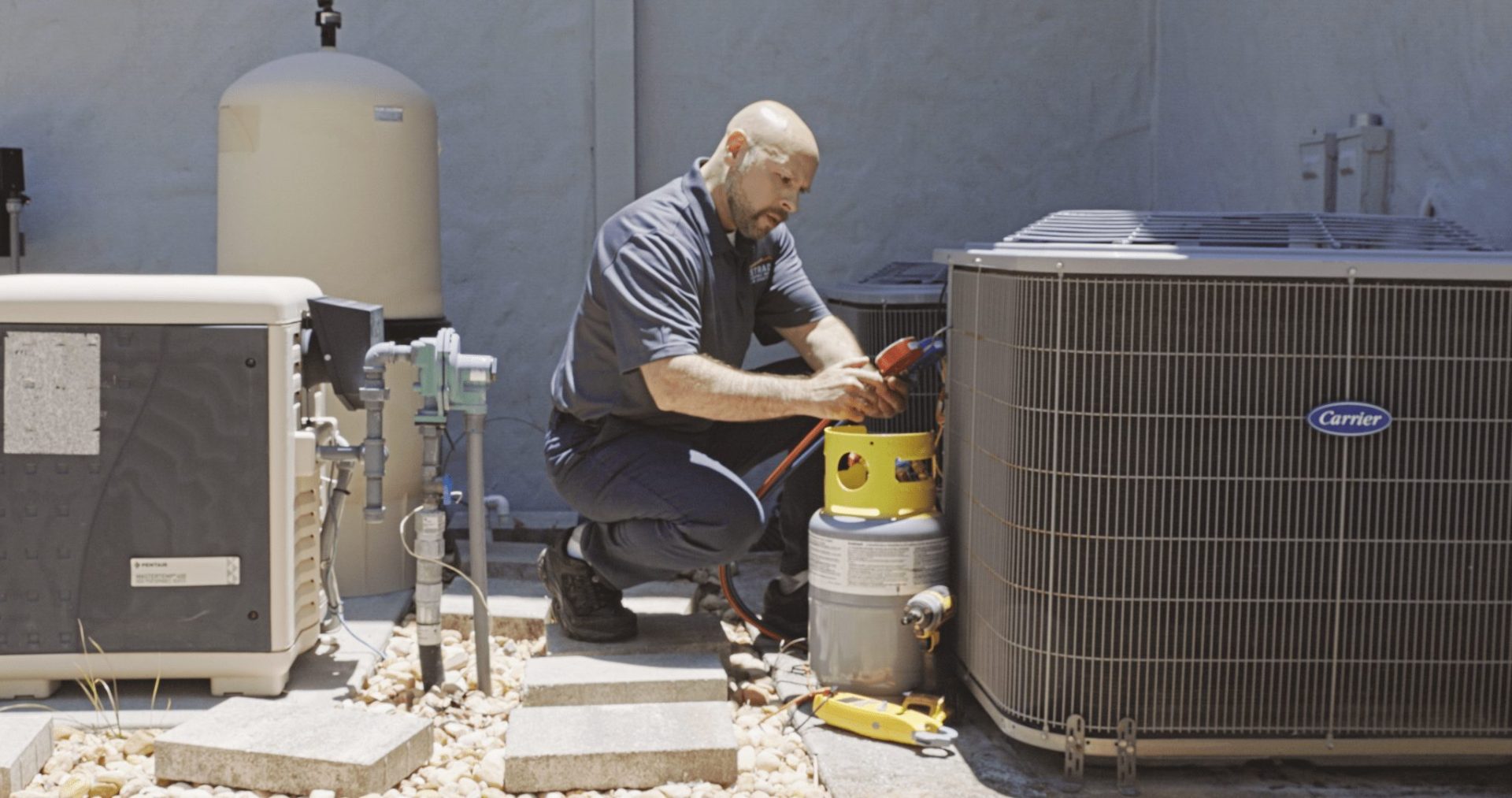 Cooling and Heating Solutions for Your Home
Home cooling and heating services we offer include:
Air conditioning: We service and repair AC units. When necessary, we install new systems to help keep your home at the perfect temperature no matter the time of year. Our expert team works with all major manufacturing brands.
Ductless mini-split: Ductless mini-splits are easy to install, have low operational costs and don't require an extension to your existing ductwork. Our team will install, maintain and service your ductless AC.
Heat pumps: Jacksonville hardly ever reaches freezing temperatures, so many residents prefer heat pumps for their cooling and heating needs. Our technicians install, service and repair heat pumps, ensuring your indoor temperatures are always comfortable.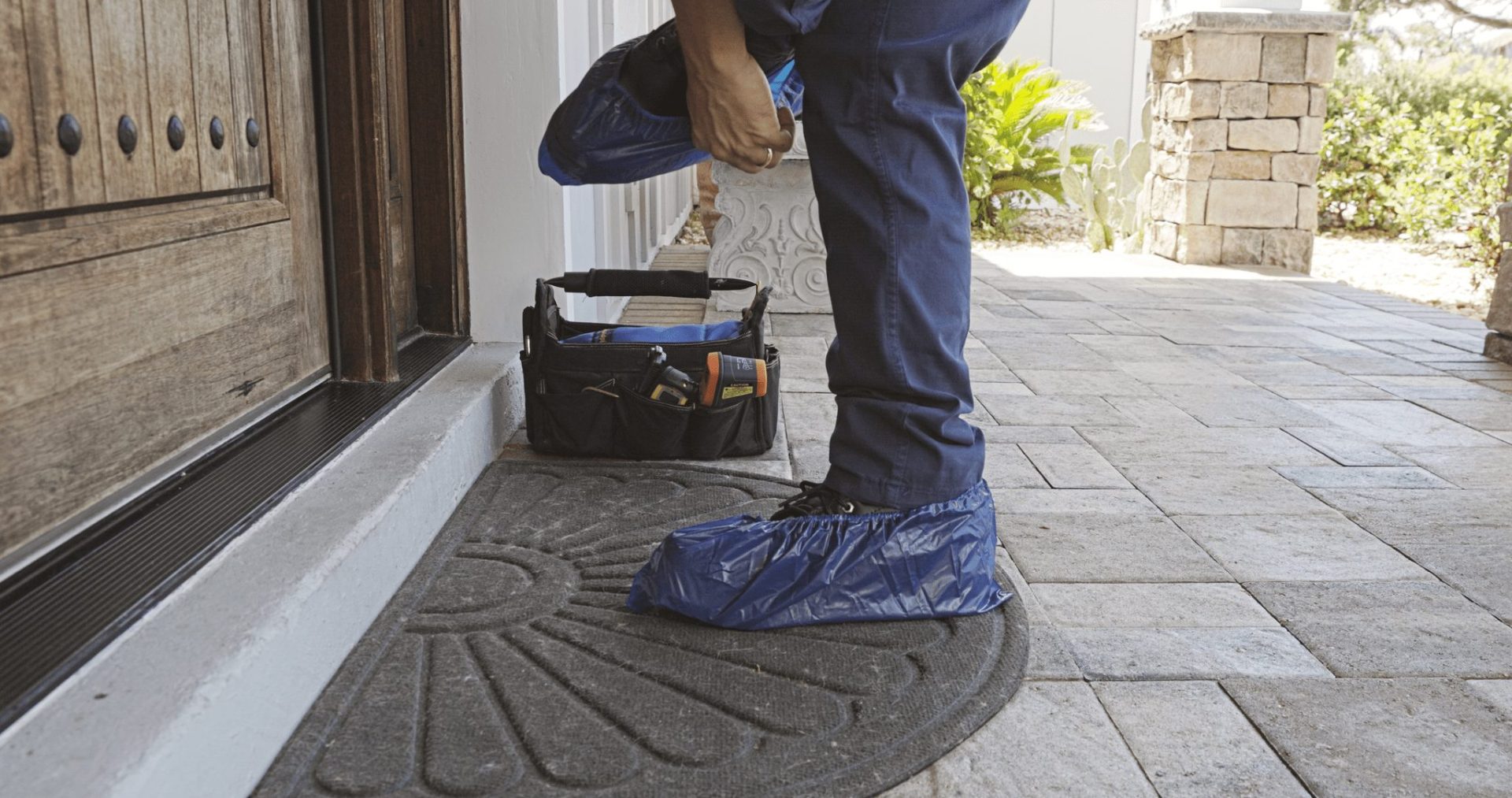 What Are the Signs That Your AC Needs Repairs or Service?
Even if your AC is still operational, there may be other signs that it needs repair:
Making loud hissing, clanking or rattling sounds
Pooling water or wet spots accumulating around your unit
A sudden increase in energy bills
Musty, dusty or odd odors emanating from your AC
We always recommend routine maintenance to fix things quickly, helping you save money and prevent inconvenience. Strada Air Conditioning, Heating, Electric & Security performs a 26-point preventive maintenance inspection to help boost your unit's performance.
Air Purifiers, Dehumidifiers and UV Lamps in Jacksonville, FL
Protecting your family includes cleaning the air inside your home. Your indoor air quality may be affected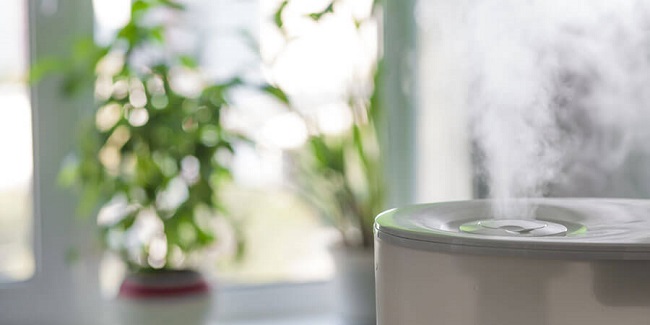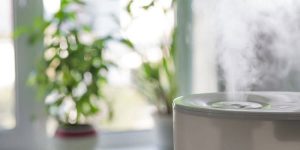 by particle pollutants like dander, dust and organic spores that can make you sick and trigger allergies. Strada Air Conditioning, Heating, Electric & Security carries and installs all the indoor air quality devices you need to filter and freshen the air circulating in your house. We'll purify your air so that you can breathe easier.
Ceiling Fan and Backup Generator Installations in Jacksonville, FL
Strada Air Conditioning, Heating, Electric & Security offers all the electrical services you need to keep your appliances and devices running without power problems. We install various electrical systems and know how to complete effective emergency repairs. If you are in the Jacksonville region and need emergency electrical assistance, you can count on us to keep your home powered around the clock.
Security Camera Installation, Jacksonville, FL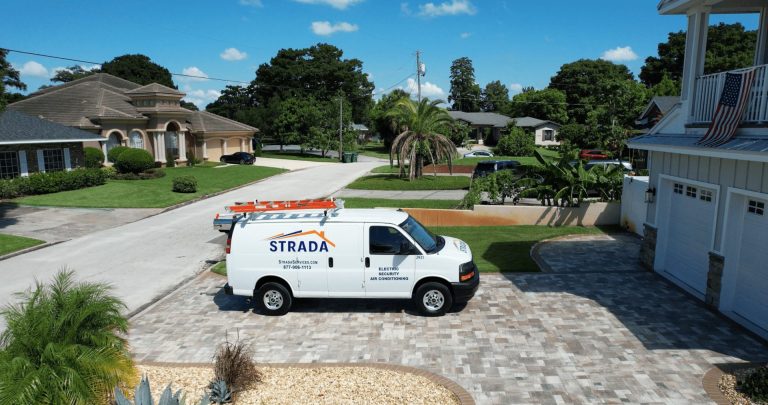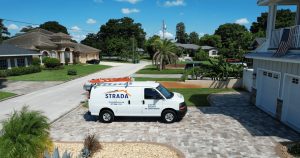 Benefit from adding additional layers of security to your home. At Strada Air Conditioning, Heating, Electric & Security, we understand the importance of safety and offer various security solutions to fortify your home. We install:
Security cameras with motion-activated, wireless, infrared, pan or tilt options
Home automation security systems
Emergency and outdoor safety lighting
Window and door sensors
Motion detectors
Keypad panels
Backup generators
Smoke and CO2 detectors
Wireless key fobs and doorbells
Video recorders
Sirens and strobe lights
Contact Us for AC Installation for Jacksonville Home Today!
We are the local experts in your region, ensuring top-quality service and results. Our team is ready to assist you with air conditioning, indoor air quality and electrical and security solutions when you need them.
Contact Strada Air Conditioning, Heating, Electric & Security today to learn how we can help enhance your home comfort and safety in Jacksonville, FL or nearby region. Schedule your service with us today!