Address
1884 NW 57th St, Ocala, FL 34475
Hours of Operation
Open 24 hours
Air Conditioning Service | Air Conditioning Replacement | Electrical Services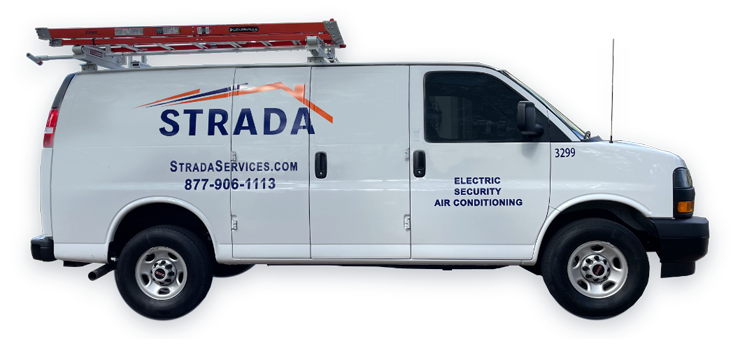 Air Conditioning Services
Do you know whom to call when your air conditioner stops blowing cold air or your backup generator doesn't turn on during a power outage? At Strada Air Conditioning, Heating, Electric & Security, we want to be your home comfort experts for all your air conditioning, heating and electrical service needs. We're a family-owned and -operated company that has been serving homeowners in Ocala, Florida, since 2003. When you choose us for your installation or repair, rest assured we bring a wealth of experience and knowledge to every job.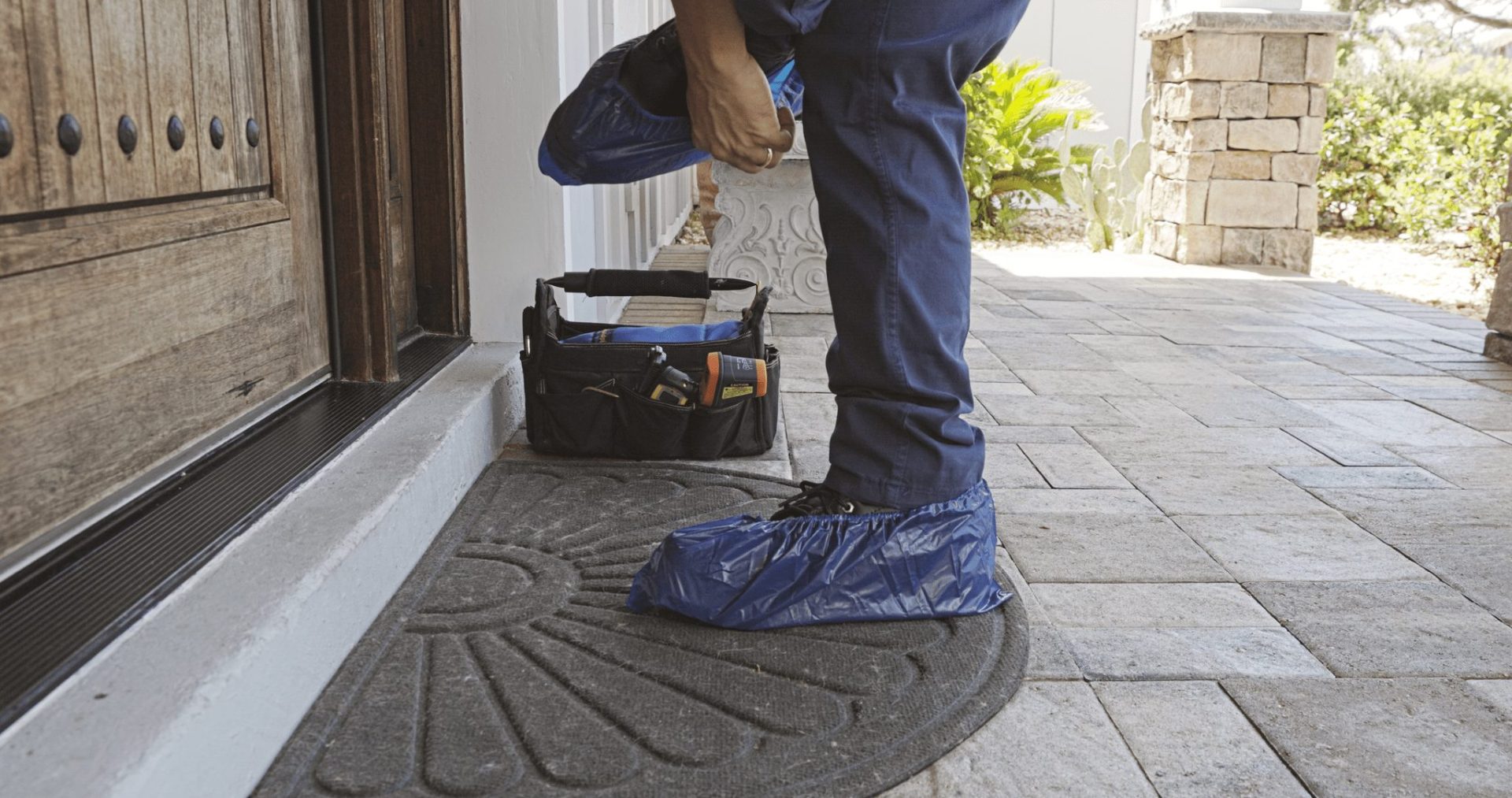 Why Choose Us?
As one of Ocala's leading air conditioning companies, you can trust your system is in expert hands. We have decades of experience and are committed to transparency and service excellence. Our customers appreciate our:
Professionalism: Our expert technicians are friendly and efficient, helping solve problems with ease.
Punctuality: We are committed to serving customers quickly and on time. We offer 24/7 emergency phone support, so you never have to wait for us to open before getting help.
Quality products and services: Strada Air Conditioning, Heating, Electric & Security exclusively uses quality units in all of our installations, and our technicians are certified and skilled to tackle your air conditioning needs.
Responsiveness: We take great pride in our communication skills and respond quickly to keep you informed every step of the way.
2003
Family-owned And Operated Company Since 2003.
24/7
Core Values
Our Core Values Include Commitment, Accountability And Honesty.
HVAC Installations and AC Repairs in Ocala, FL
Cooling, heating and ventilation systems help you stay comfortable in your home during the most extreme outdoor conditions. Whether you need a heat pump installed or an air conditioner repaired, we're the team to call. That's because we are an honest and hard-working company that puts people over profits. We promise to give you peace of mind.
Cooling, Heating and Ventilation System Services
Our AC and heating services include installations, replacements and repairs:
Air conditioners: Ocala's hot and humid summers make us passionate about ensuring our customers have comfortable indoor temperatures throughout the seasons. We can install a new air conditioner if necessary or service and repair existing units. We'll be honest about what will best fit your needs and pocket.
Heat pumps: Florida hardly ever reaches freezing temperatures, making heat pumps a popular solution for homeowners. Heat pumps are highly efficient cooling and heating systems. Our team can install a new one or service and repair the existing one.
Ductless mini-splits: Ductless air conditioners have many applications. Use them to establish many climate zones throughout your home, or if you have added a room to your home, keep it warm or cool without adding to your existing ductwork. A Strada Air Conditioning, Heating, Electric & Security technician can install a ductless system within hours. If your system needs maintenance or repair, we are your go-to company.
When Should You Service Your Air Conditioning?
We offer regular maintenance packages to prevent the inconvenience of sudden breakdowns. However, some repairs are inevitable. We recommend you contact us if your AC exhibits these signs:
High bills: A spike in an electric bill may indicate your AC is overworking and drawing more power than it should. This issue can be related to your greater electrical system, which we can help you with too.
Poor airflow: If your system is not blowing or supplies hot air when it should be cooling your home, your AC may need repair. Our team will identify the cause and fix it for you.
Unusual sounds: Your AC should operate quietly, and a heat pump should be silent. Call us if your system makes hissing, rattling or clanking noises.
Not switching on: If your system won't turn on, takes a long time to start up or stops working, your AC may need service and repair.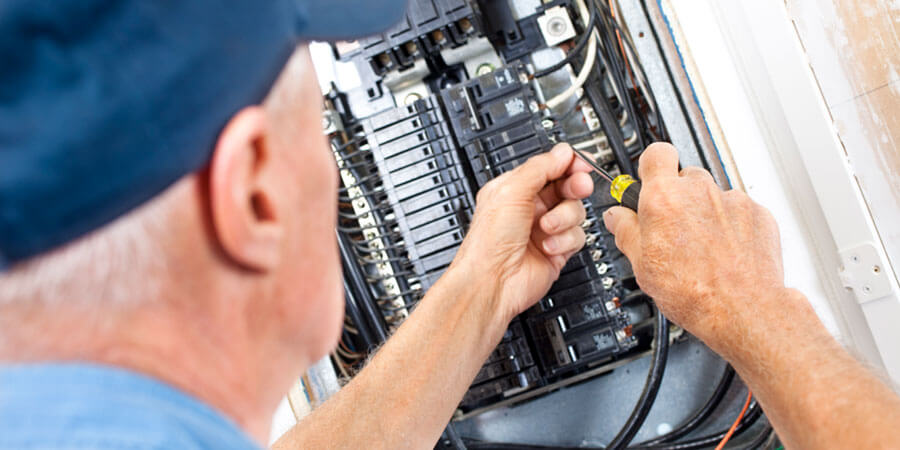 Comprehensive Safety Inspections in Ocala, FL
Your safety is our main concern. To ensure your home is safe for your family and friends, let us perform a safety inspection in your home. We'll inspect all your home's appliances to ensure they're working as they should, and we'll make sure no part of your electrical system poses a danger.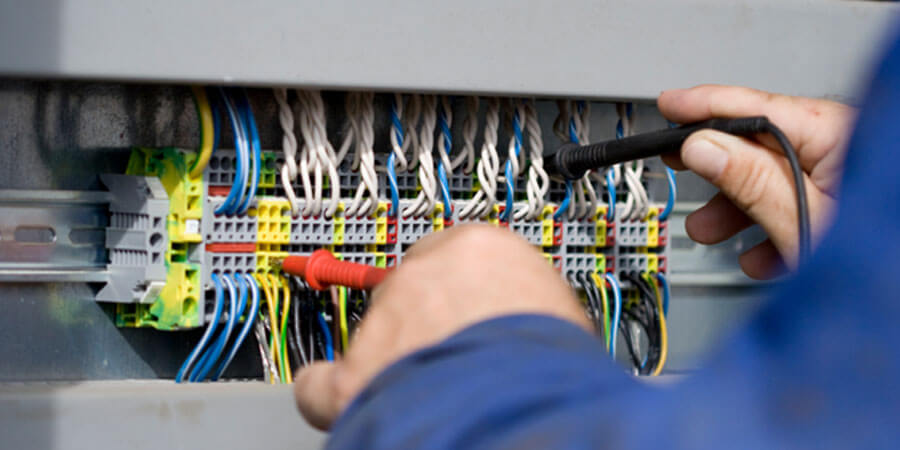 Electrical Installations and Repairs in Ocala, FL
Powering your home is a 24/7 effort. Strada Air Conditioning, Heating, Electric & Security specializes in a wide range of electrical installations and repairs. We work with ceiling fans, backup generators, lighting, surge protection and other fixtures. If you need a local Ocala company to help with your electrical remodeling project, seek our professional guidance.
Contact Us for Air Conditioning Repair for Your Ocala Home
Strada Air Conditioning, Heating, Electric & Security is a family-owned business with a wealth of experience. These decades in operation mean you benefit from personalized care without compromising service quality.
If you need an air conditioning repair or electrical service in Ocala, Florida or a nearby area, reach out to us. We offer 24/7 rapid emergency phone support, meaning we're here when you need us most. Contact us to book a service appointment today.