Address
4916 Denver St, Tampa, FL 33619
Hours of Operation
Mon-Fri: 8AM - 10PM, Sat: 8AM - 5PM
Air Conditioning Service | Air Conditioning Replacement | Electrical Services | Security Services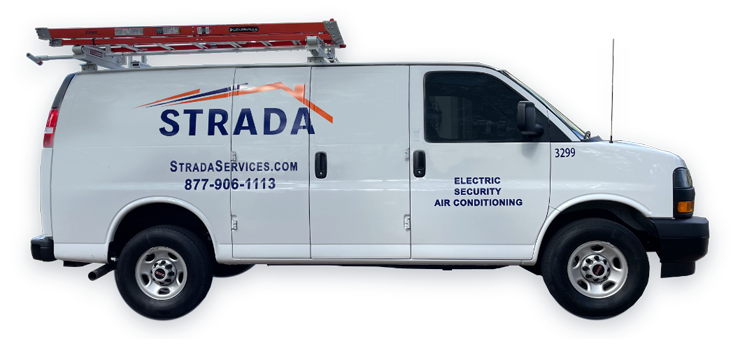 Air Conditioning Services
You work hard to ensure your house feels comfortable and safe for your family and friends throughout the year. Among the many appliances you depend on, your cooling and heating system is one of the most essential. At Strada Air Conditioning, Heating, Electric & Security, our mission is to make sure your heating, ventilation and air conditioning (HVAC) systems operate at peak capacity.
Founded in 2003, we're a family-owned and operated company that provides HVAC, electrical and security services to our customers. You can count on us to perform our jobs with the highest level of experience and expertise. We promise to prioritize your comfort and provide you with peace of mind. As one of the best Tampa air conditioning companies, we offer the professional and reliable services you need to improve the comfort and safety of your Florida property.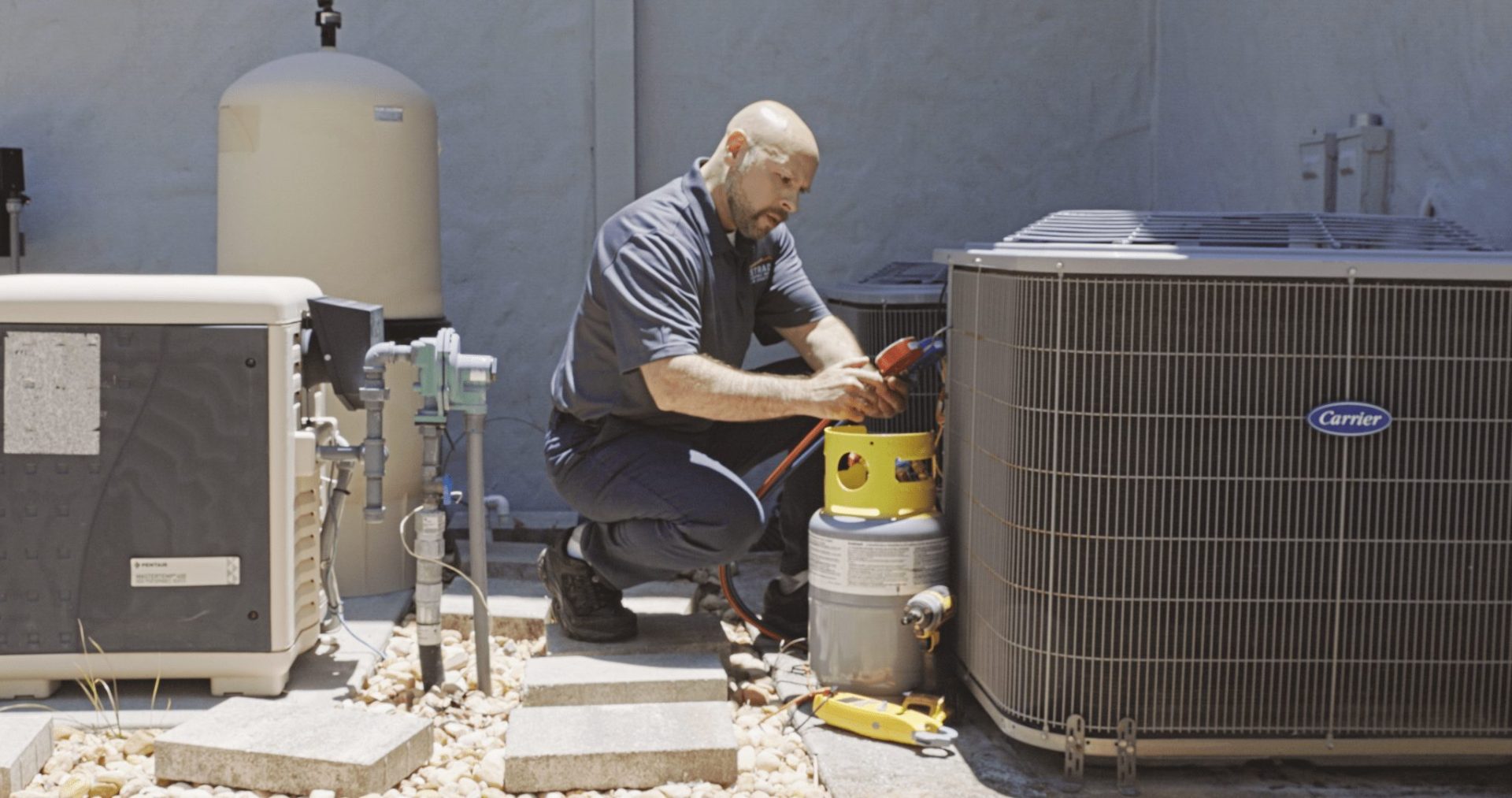 Our Air Conditioning Service in Tampa
Air conditioning is necessary to survive Tampa's scorching temperatures and muggy conditions. Strada Air Conditioning, Heating, Electric & Security provides all the air conditioning services you need to enjoy energy-efficient and cost-effective cooling, including:
Installations: Our experts can install various air conditioning systems, including ductless AC units and heat pumps. Whatever type of air conditioner or cooling and heating system your home requires, you can trust us to install it with precision and care.
Emergency phone support: We are available for 24/7 phone support in Tampa, Florida, so you can receive the expert help you need when you need it. We'll respect your time and property, remaining transparent throughout the process so you stay updated on your system.
Preventive maintenance: Our team can maintain your air conditioner to help extend its life. With preventive maintenance, your system will supply cool comfort and peace of mind for years to come.
Strada Air Conditioning, Heating, Electric & Security can also perform light commercial cooling and heating work to help small businesses create a comfortable environment within their commercial space. Our team can install, maintain and repair your systems as needed.
2003
Family-owned And Operated Company Since 2003.
24/7
Core Values
Our Core Values Include Commitment, Accountability And Honesty.
Our Electrical Capabilities
Our expert electricians offer a variety of electrical services for residential and commercial properties, enabling you to enjoy safe, accurate and timely installations and repairs. We can install electrical components such as:
Strada Air Conditioning, Heating, Electric & Security is available around the clock for emergency electrical repair in Tampa, Florida, to help keep your electrical systems, appliances and devices safe and functional. Regardless of your repair needs, rest assured our team can handle the job. We can also perform safety inspections around your property to ensure your electrical systems are safe.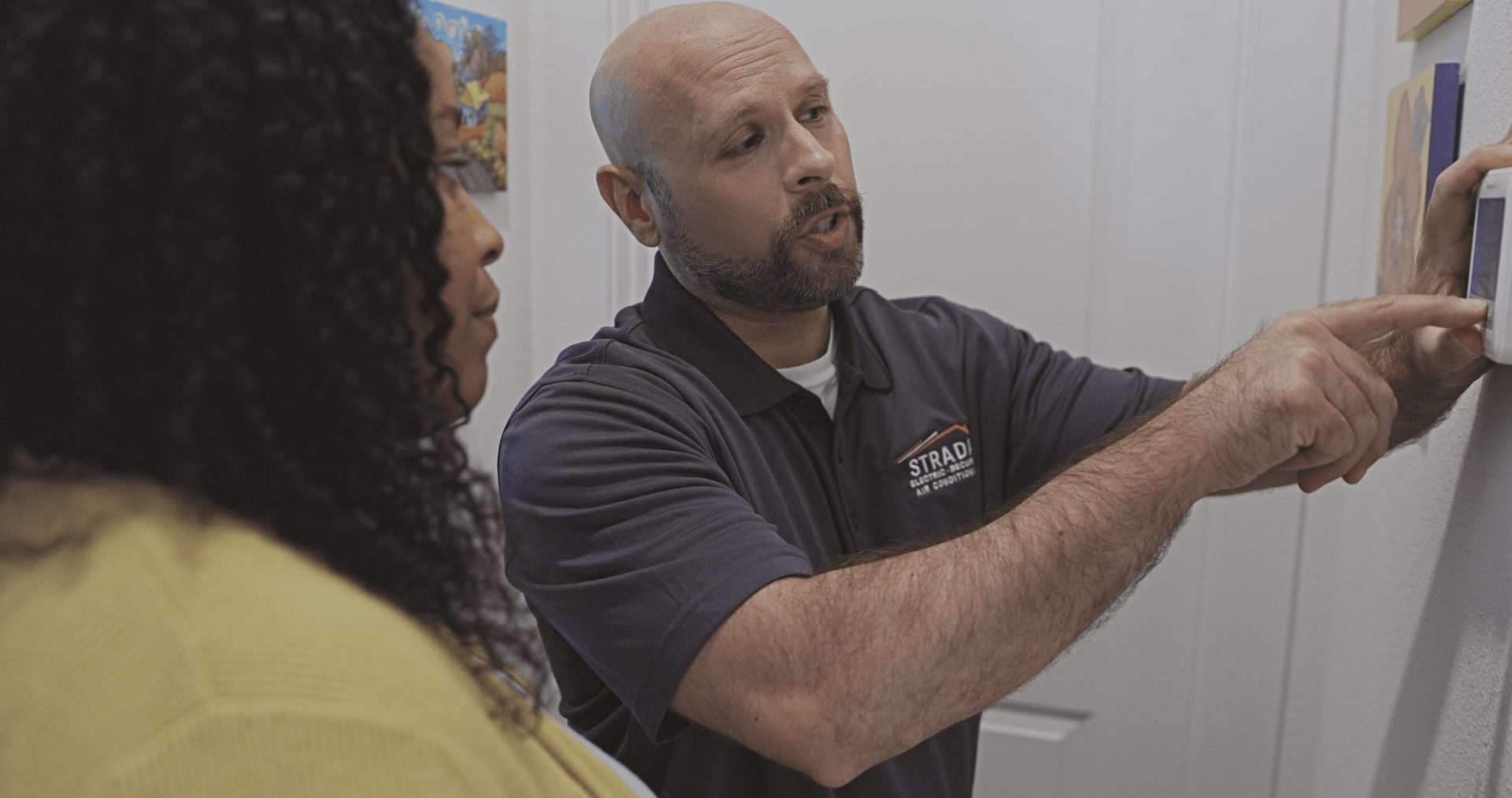 Our Security Services
Your comfort and safety are our main priorities, which is why we are proud to offer several security services to Tampa home and business owners, such as:
Home security systems: Our team can install an automated security system to give you control over your home's safety. Enjoy peace of mind with various security products, such as motion-detected lights and cameras.
Lighting: We can set up outdoor lighting in residential areas and emergency and parking lot lighting in commercial spaces to improve safety and visibility. Our lighting systems will light up your property for extra security.
Uninterruptible power supply (UPS) systems: When you run a business, you depend on your power supply to keep things running smoothly. One of our UPS systems will ensure your operations are safe even during a power outage.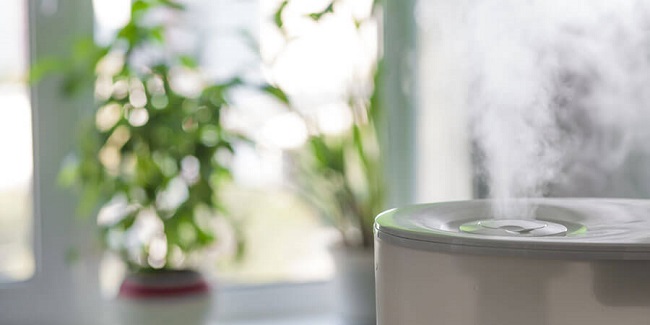 Our Whole-Home Dehumidifiers for Your Tampa Home
High humidity levels in your home can increase microbial growth and the risk of sickness, but you can protect your property with whole-home dehumidification. Strada Air Conditioning, Heating, Electric & Security offers a wide range of indoor air quality solutions, including air purifiers, UV lamps and dehumidifiers. Our experts will meet with you to evaluate your home's needs and offer solutions catered to your unique preferences and situation.
Invest in Your Tampa Home or Business Today
Turn your Tampa property into a comfortable haven today with help from Strada Air Conditioning, Heating, Electric & Security. Contact us today to schedule your next cooling, heating, electrical or security service in Tampa or surrounding areas. We look forward to hearing from you.