Address
2100 Old Hickory Tree Rd St Cloud, FL 34772
Hours of Operation
Mon-Fri: 8AM - 10PM, Sat: 8AM - 5PM
Air Conditioning Service | Air Conditioning Replacement | Electrical Services | Security Services | Plumbing Services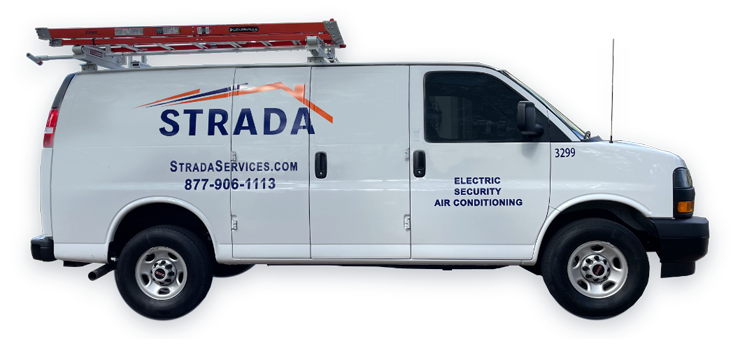 Air Conditioning Services in St. Cloud, Florida
Keeping your family feeling safe and comfortable inside your home in St. Cloud is your priority. Part of making sure that happens requires the effective and efficient operation of various cooling, heating, electric and security systems throughout your home. Founded in 2003, Strada Air Conditioning, Heating, Electric & Security is a family-owned and operated company that provides all the home comfort and safety services you need. We empower our employees to do their best so they provide you with the best customer service.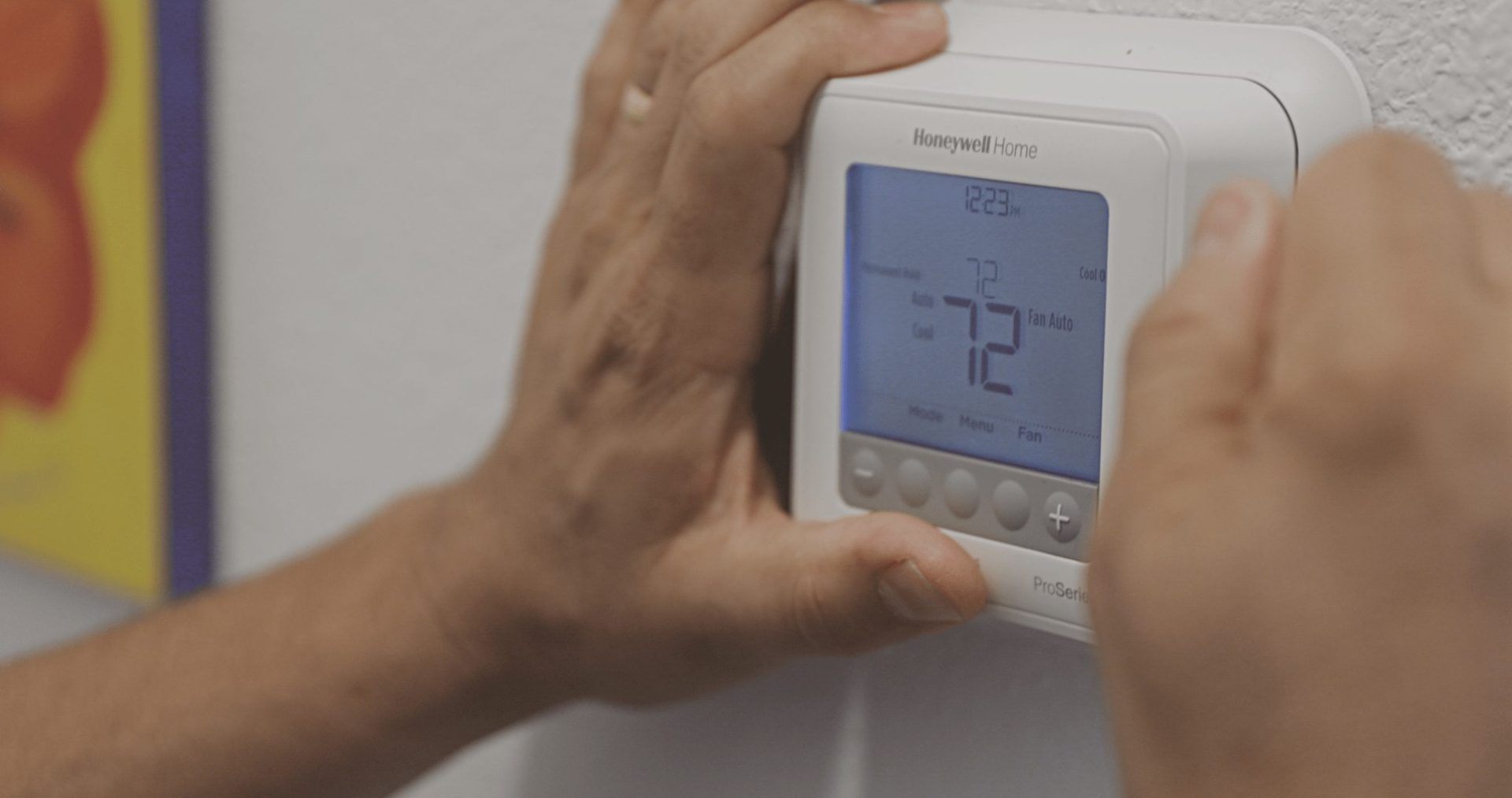 AC Installation and Repair in St. Cloud
Whether you need a new AC installation or want to replace your old system, you can find professional services at Strada Air Conditioning, Heating, Electric & Security. We have extensive experience working with air conditioners, so you can trust us to handle your system with proper care and attention.
We'll assess your property to determine the right type and size of air conditioner for your space. Our team will then expertly install your new system with precision and efficiency so you can enjoy long-lasting performance. You can also add our 10-year labor warranty or a preventive maintenance package to your purchase to ensure your new air conditioner's reliability.
You rely on your cooling system nearly every day of the year, so when something happens to it, you need immediate help. We offer 24/7 emergency phone support for your St. Cloud home, enabling you to restore and enjoy your home's comfort as soon as possible.
2003
Family-owned And Operated Company Since 2003.
24/7
Core Values
Our Core Values Include Commitment, Accountability And Honesty.
Heat Pump Installations and Repairs in St. Cloud
Heat pumps operate especially well in regions that experience mild winters, offering a higher heating efficiency rating than furnaces. That's why so many homeowners in St. Cloud opt to install a heat pump rather than a furnace when purchasing a new heating system.
Strada Air Conditioning, Heating, Electric & Security specializes in heat pump installations, enabling you to control your space's heating and cooling according to your preferences. We can install your system correctly and maintain it regularly to extend its life and bring you continual comfort.
We can also repair your heat pump to ensure its long-lasting, efficient and effective function. We're available around the clock to complete your heat pump repair. Our team is trained and experienced with heat pumps, so you can trust us to deliver fast and accurate repairs when you need them.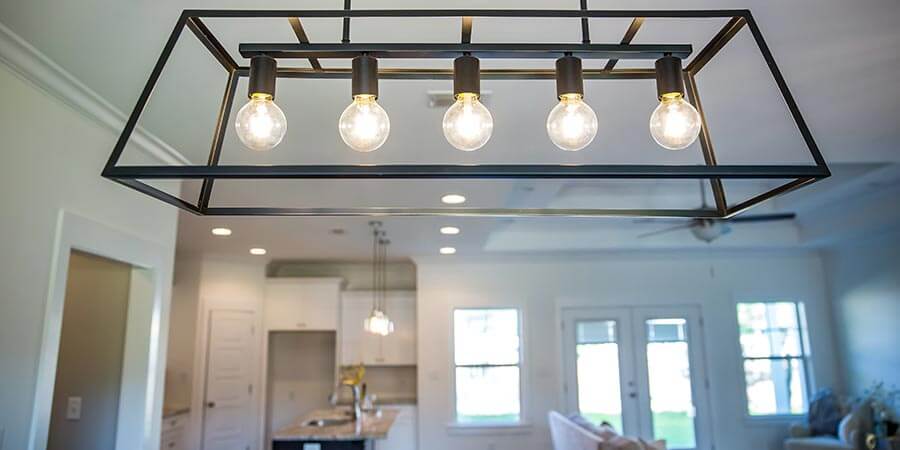 Electrical and Lighting Installations and Repairs
Our electricians can perform a variety of electrical services to ensure your property is comfortable and safe. We can assist with everything from ceiling fan installations and repairs to backup generators and surge protectors. Our team can also provide thorough safety inspections to identify and address any electrical concerns throughout your home or business.
Lighting serves many purposes. Whether you want lights for ambiance or security, you can trust Strada Air Conditioning, Heating, Electric & Security to complete your lighting installation to a high standard. We install emergency and parking lot lighting systems for commercial settings, as well as outdoor and security lighting for residential areas around St. Cloud, Florida.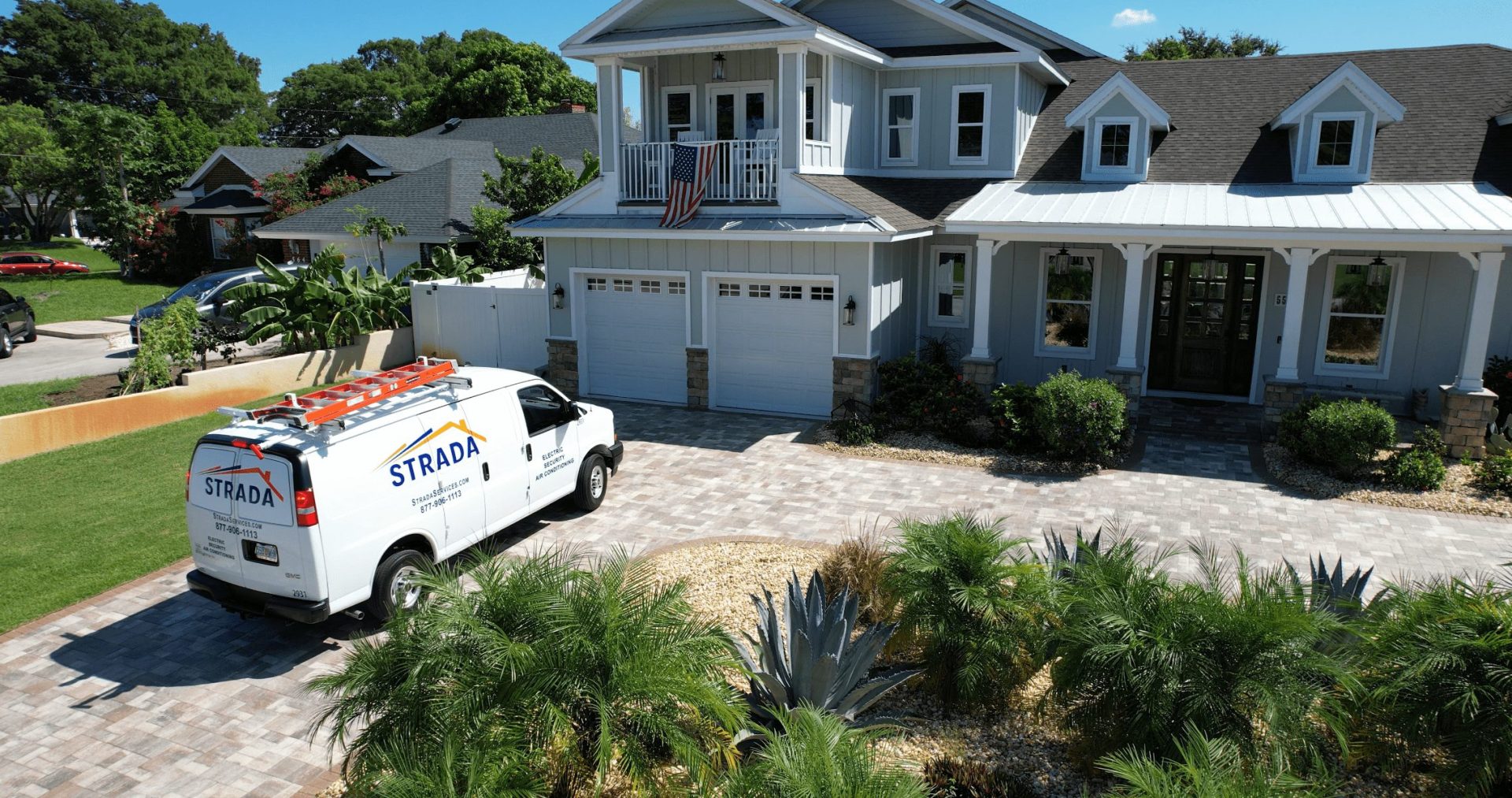 Security Services
Strada Air Conditioning, Heating, Electric & Security offers many security services for homes and businesses in St. Cloud to help them enjoy safety and peace of mind. A few of our capabilities include:
Home security systems: Enjoy automation within your home security system to make protecting your house simple and easy.
Emergency preparedness: Our team can install backup generators and surge protectors to ensure the safety and stability of your electrical systems.
Uninterruptible power supply (UPS) installations: Maintain business operations even when the power goes out with the help of a UPS system.
Indoor Air Quality Systems
Clean indoor air will benefit your health and improve the comfort of your home. Strada Air Conditioning, Heating, Electric & Security offers all the indoor air quality services and systems you need to enjoy clean indoor air, including air purifiers, dehumidifiers and UV lamps. We'll help your St. Cloud home circulate filtered and fresher air in no time.
Trust the Experts to Care for Your St. Cloud Property
Strada Air Conditioning, Heating, Electric & Security has the professional services and extensive experience you need to feel safe and comfortable in your St. Cloud home or business. Schedule one of our services today to enjoy peace of mind and friendly customer service. We're happy to help you maximize comfort in St. Cloud or the surrounding region.